Hospital marketing is an essential part of hospital branding strategies, and digital marketing plays a pivotal role in helping hospitals reach and engage their target market. We aim to provide the professional advice and resources needed to ensure that you get the most out of your digital marketing efforts. With this hospital marketing guide, you can ensure that you get the best results for your hospital's digital marketing!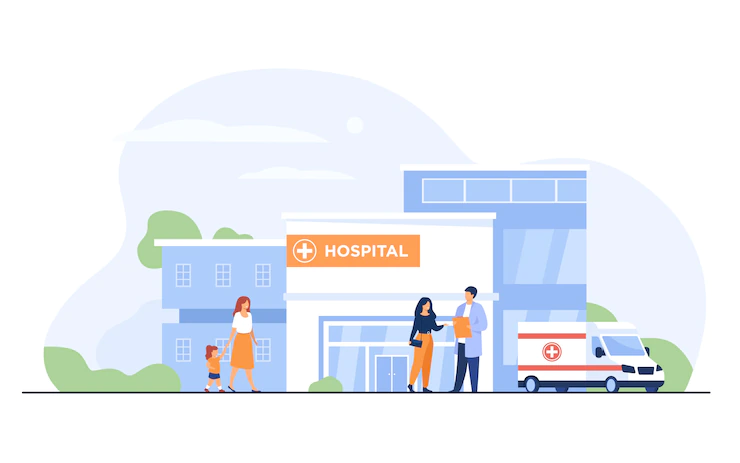 At a time when healthcare is changing rapidly, hospitals need to stand out from the crowd. To do this, hospital marketing and branding strategies are necessary. By developing a comprehensive marketing and branding strategy, hospitals can increase visibility, attract customers and ultimately deliver better services.
In today's digital age, hospital digital marketing strategies are important for success. An effective digital marketing strategy will involve utilizing social media platforms, website, email campaigns and other digital channels. To get started, hospitals should set objectives and create a plan that is in line with their brand's core message. Social media outreach should include creating content that resonates with the target audience, as well as promoting content and services. Additionally, creating targeted ads or campaigns on social media and other digital channels can help bring new patients to the hospital, raising visibility and awareness.
What is Hospital Marketing?
Hospital marketing is an important part of a successful healthcare organization. In today's age of ever-changing trends, medical practices need to stay ahead of the competition and make sure that their patients are well-informed about their services. In order to do so, hospitals need to have an effective marketing strategy to promote their practice and services.
Hospital marketing strategies involve everything from promotional campaigns to digital media and various forms of advertising. Additionally, hospitals must also incorporate the use of SEO (Search Engine Optimization) to ensure that their services and content are visible to a larger online audience.
Types of Hospital Marketing
When it comes to hospital marketing, there are several types of strategies available. Below are some of the common types of healthcare marketing strategies:
Public Relations: Hospitals can focus on developing relationships with their local communities and media outlets to promote their services and expand their reach.
Advertising: Advertising is a great way to sustain interest among potential patients. Hospitals need to be creative in their strategies and target their ads to the appropriate audience.
Social Media: Social media has become an important part of marketing for many companies and hospitals are no exception. Hospitals can use social media to increase their visibility, share news about upcoming events, engage with patients, and more.
Digital Advertising: Hospitals can also use digital marketing to increase visibility. This includes placing ads on websites, search engine results, and social media platforms.
Content Marketing: Content marketing is an important part of creating an audience and building relationships. Hospitals can create content in various forms, such as blogs, articles, and video resources. This content can be both educational and promotional.
Branding: Good branding is essential to making an impression and helping hospitals stand out in a crowded healthcare marketplace. Hospitals should have a distinct design or logo and use it consistently across platforms and in all communications.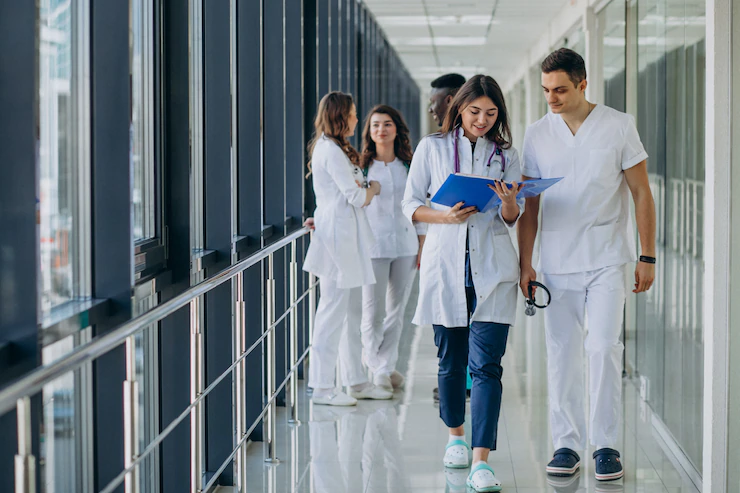 Overall, hospital marketing is essential to a successful hospital's success. By utilizing various tactics and strategies, hospitals can build great relationships with their patients, reach a large audience, and ensure that their services are known and appreciated. With the right marketing tactics, hospitals can make sure that they stay ahead of the competition and continue to provide quality care to those who need it. 😃
When it comes to marketing, of a hospital, creating an effective communication strategy is key. This includes optimizing website, creating email campaigns and producing content on the web, such as articles and videos. Additionally, hospitals should have a presence on major search engines, by ensuring the website is optimized for search engine optimization (SEO). This will help the hospital rank higher on search engine results pages, providing better visibility and awareness.
When crafting hospital social media posts, it is important to create engaging content and to inspire conversation among followers. In addition, posts should be consistent with branding and use a professional tone. Additionally, it is essential to use emojis when sharing posts, as this draws attention and helps capture a more lively message.
By investing in hospital marketing campaigns, hospitals can benefit from increased visibility, attract more customers and gain a competitive edge in the healthcare industry. So, it's important for hospitals to stay up-to-date with digital trends and strategies to ensure success. To learn more about effective digital marketing strategies for hospitals, contact a digital marketing consultant today. 🤝
What are the challenges in hospital advertising?
Hospital advertising can be a tricky game to play, especially since healthcare is such an individual and sensitive subject matter. In today's competitive market, it is necessary for hospitals to ensure that their advertising efforts yield tangible benefits.
To ensure that your hospital is reaching the right audiences and getting the best bang out of your advertising budget, there are some key challenges to be aware of.
Awareness: Despite the presence of a winning brand, your target audience may be unaware of your hospital's presence in the healthcare market. This requires a comprehensive strategy that involves a mix of traditional media, digital promotion, and patient engagement.
Competition: A hospital's marketing success also depends on its ability to stand out among its competitors. You need to identify your competitive edge and make sure your message resonates with your target audience.
Cost: As with any marketing endeavor, hospital advertising can be expensive. To make sure you get the most out of your budget, it is important to carefully consider the goals and objectives of your campaign.
Reputation: In the healthcare realm, reputation matters more than anything else. Your hospital's advertising campaigns should take into account how perceptions of quality and trust impact its success.
Regulatory Compliance: Hospital marketing must meet an array of regulations. It is important to ensure the integrity of your message by adhering to local and federal regulations to avoid fines or other sanctions.
It is easy to get overwhelmed by the complexities of hospital advertising. But with a focused strategy and the proper execution, marketing your medical establishment can be immensely successful and rewarding. With this information in mind, you have a recipe for creating effective hospital marketing campaigns that will advance your hospital's mission, drive positive results, and build your reputation. 💪
Healthcare Marketing Strategies to Attract Today's Healthcare Consumer
As hospitals face ever-increasing competition and shrinking resources, effective hospital marketing strategies are more important than ever. With today's healthcare consumer more educated and tech-savvy, hospitals must ensure their marketing plans keep up with the times, utilizing the latest techniques and leveraging the most powerful resources to stay ahead of the competition and remain top-of-mind for patients and healthcare providers.
Here are some hospital marketing strategies to consider when trying to attract today's healthcare consumers:
Social Media – Leverage social media outlets such as Facebook, Twitter, and Instagram to build relationships and share information. Share helpful tips and advice, highlight news, or even offer contests or giveaways that deepen fan engagement.
Paid Advertising – Utilize paid advertising to target a demographic or industry-specific audience with ads tailored to their needs. Make sure the message is clear, concise, and impactful, and don't forget to use tracking tools to measure the success of your campaign.
SMS Marketing – Incorporate text messages into your marketing mix for an instantaneous and intimate method of targeting potential and existing customers. But make sure you keep it brief, with calls-to-action that are direct, actionable, and should lead to measurable results.
Content Marketing – Develop custom content that provides value and speaks to the needs of patients. Focus on topics related to your services, such as health tips, recovery plans, and other preventative care topics.
Referral Marketing –Encourage current and past patients to refer their friends and family by offering incentives. Offer something unique and eye-catching, such as free health screenings or even discounts on services.
By focusing on these hospital marketing strategies, you can help to attract today's healthcare consumer and position your hospital as the go-to provider. Need help? Reach out to an experienced marketing team and let them show you the ropes! 🙌
Which tools / technology will help to formulate best marketing strategies in hospital?
Marketing strategies are essential for hospitals to build brand identity and attract new patients. With the right tools and technology, hospitals can leverage the power of digital marketing to increase visibility and gain more patients. Here, we'll discuss the top tools and technology that can help hospitals create effective and successful marketing strategies.
📱 Social Media Management Tools
Social media has proven to be an indispensable tool for hospitals to promote their services and reach out to prospective patients. With social media marketing tools, hospitals can better manage their accounts on multiple social media platforms, increase their visibility, engage with their target audience, track results, and measure their performance.
📊 Analytics Platforms
Data-driven insights are important to hospitals when creating marketing strategies as it helps them better understand their target audience and their needs. Analytics platforms offer a comprehensive view of digital analytics and help hospitals better measure the success of their campaigns. With the right analytics platform, hospitals can learn more about their customers, so they can create more effective and tailored campaigns.
🌐 Content Management System
Content is one of the most important aspects of hospital marketing strategies, but creating engaging and high-quality content can be time-consuming. A content management system helps hospitals create, manage and publish content more quickly and easily. It also makes it easier for hospitals to optimize their content for SEO purposes and track the results.
💻 Automation Platforms
Automation platforms are a great way for hospitals to streamline their processes and maximize their marketing efforts. Automation platforms help hospitals to implement marketing plans more efficiently, automate mundane tasks, reduce the need for manual labor, and track and measure their performance.
🤖 AI Tools
AI is revolutionizing the healthcare industry and making the lives of doctors and patients easier. AI tools are also changing the way hospitals approach marketing by helping them to personalize their campaigns and target the right customers at the right time. AI-driven marketing tools can also automatically identify customer segments and create targeted campaigns based on customer profiles.
Hospitals must keep up with the latest digital marketing trends and technology to stay ahead of the competition and maximize their marketing efforts. Choosing and implementing the right tools and technology will help hospitals create effective and successful marketing strategies that help them generate more leads and drive more patients.
Do you want to Succeed in your Hospital Marketing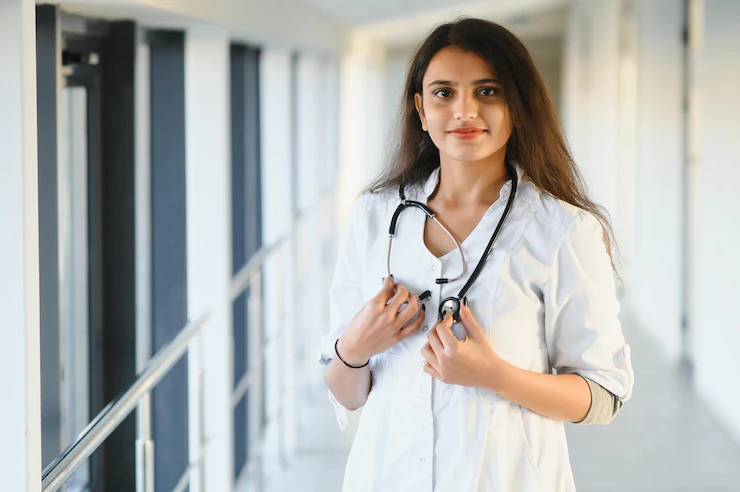 Are you a hospital marketing team in need of a success boost? Look no further than Nitashh Marketing Solutions! As a professional marketing firm with years of experience in the healthcare industry, we understand what it takes to drive successful results in hospital marketing. We specialize in creating custom strategies that can not only help you meet your goals, but exceed them.
No matter what kind of campaign you're looking to create—whether it's traditional advertising, digital marketing, or PR—we have the tools and the expertise to make it happen. Our team of experienced professionals will work closely with you to understand the unique characteristics of your hospital and create a custom-fit marketing plan that has results-driven strategies for success. We also provide competitive insights and analysis to ensure that our plan is one that is well-positioned to succeed.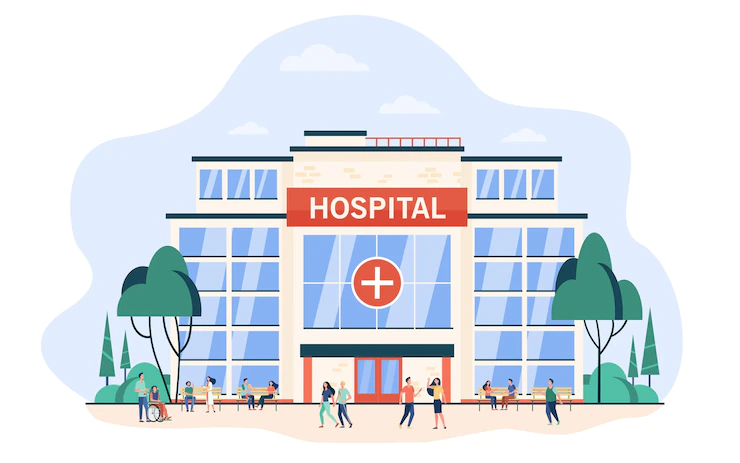 At Nitashh Marketing Solutions, we believe that successful hospital marketing starts with a complete and thorough understanding of your individual goals and needs. Once we have gained a clear picture of your objectives, we create a plan that targets the right audiences, both existing and potential, to deliver the highest returns possible. We work hard to develop relationships with the right partners and influencers, and use the latest digital strategies and campaigns to reach your objectives with precision.
From social media to email campaigns, we're equipped with the right tools and resources to help accelerate your success in hospital marketing. We will create meaningful messaging that resonates with your target audiences and employ tactics such as press releases and thought leadership pieces to further engage them. All of these strategies are combined to create an integrated plan that leaves no stone unturned and drives the results you desire.
At Nitashh Marketing Solutions, we know that successful hospital marketing is a journey that requires collaboration and strategy. Let us be the guide and support your current marketing efforts with our comprehensive strategies and experience! 🔑📊⚡️
We want to acknowledge your hard work and dedication.
Utilize this free marketing platform and start promoting your healthcare business immediately.